Introduction to OSHA
What is OSHA?
OSHA, which stands for the Occupational Safety and Health Administration, is a federal agency that operates under the U.S. Department of Labor. Its primary purpose is to ensure safe and healthful working conditions for employees across various industries in the United States. OSHA achieves its goals through the establishment and enforcement of workplace safety standards and regulations.
The Mission of OSHA
The mission of OSHA is to prevent work-related injuries, illnesses, and fatalities by setting and enforcing standards, providing training, education, and assistance, and engaging with employers and workers to create a culture of safety in the workplace.
The History of OSHA
OSHA was established by the Occupational Safety and Health Act of 1970, which was signed into law by President Richard Nixon. The creation of OSHA marked a significant turning point in workplace safety and health, as it was the first time a federal agency was dedicated solely to the protection of workers' rights and well-being.
---
OSHA Standards and Regulations
OSHA's Rulemaking Process
OSHA's rulemaking process involves the development, review, and implementation of safety and health standards. The agency conducts research, gathers public input, and assesses potential impacts before finalizing any new or revised regulations.
General Industry Standards
OSHA has specific standards that apply to general industries, covering a wide range of hazards and safety measures. These standards address issues such as hazard communication, personal protective equipment (PPE), electrical safety, and more.
Construction Standards
The construction industry has its own set of OSHA standards tailored to the unique risks and hazards associated with construction work. These regulations cover areas like scaffolding, fall protection, excavations, and crane safety.
Maritime Standards
For workers in the maritime industry, OSHA has developed maritime-specific standards to safeguard employees on vessels, docks, and other maritime environments. These standards address topics like shipyard safety, marine terminals, and shipbreaking operations.
---
OSHA Inspections and Compliance
How OSHA Inspections Work
OSHA conducts inspections to assess workplace safety and ensure compliance with OSHA standards. Inspections can be initiated based on specific complaints, programmed inspections, or as a response to accidents or fatalities.
Employer Rights and Responsibilities
Employers have the responsibility to provide a safe and healthful workplace for their employees. OSHA grants certain rights to employers during inspections, such as the right to accompany the inspector during the walkthrough and the right to request an informal conference after the inspection.
Employee Rights and Protections
Workers have the right to a safe workplace and can exercise their rights without fear of retaliation. They can file a complaint with OSHA if they believe their employer is not following safety regulations, and they are protected from employer retaliation under various whistleblower protection laws.
OSHA Citations and Penalties
If OSHA identifies violations during an inspection, they issue citations to employers. Citations detail the specific standards that have been violated and propose penalties for non-compliance. Employers have the option to contest citations if they disagree with the findings.
---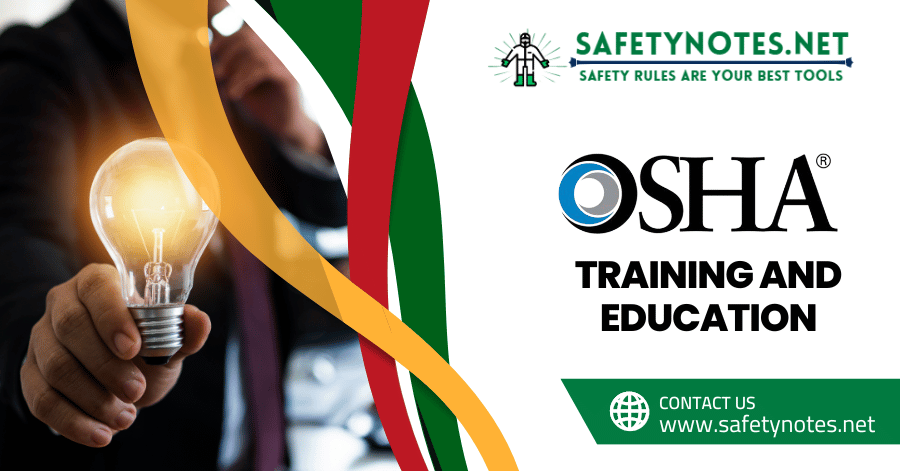 OSHA Training and Education
OSHA Training Requirements
OSHA has specific training requirements for various industries and job roles. Training topics include hazard communication, lockout/tagout, bloodborne pathogens, forklift safety, and more.
OSHA Outreach Training Program
The OSHA Outreach Training Program offers voluntary 10-hour and 30-hour courses for workers and employers. These courses provide an overview of common workplace hazards and the rights and responsibilities of employees and employers.
OSHA's Training Resources
OSHA provides a wide range of training resources, including online courses, publications, videos, and e-tools. These resources are designed to help employers and employees enhance their safety knowledge and comply with OSHA regulations.
---
OSHA Whistleblower Protections
Understanding Whistleblower Rights
Whistleblower protections allow workers to report unsafe or unlawful practices in the workplace without fear of retaliation. If an employee believes they are facing retaliation for whistleblowing, they may have legal rights and protections.
How to File a Whistleblower Complaint
Workers who believe they are facing retaliation for reporting hazardous conditions or safety violations can file a whistleblower complaint with OSHA. OSHA investigates such complaints and takes appropriate action if violations are found.
Additional Whistleblower Protections
Apart from the OSH Act, Congress has expanded OSHA's whistleblower protection authority to cover workers under more than 20 federal laws. These laws protect workers who report violations of various workplace safety, environmental, financial, and consumer product regulations.
---
OSHA Assistance, Services, and Programs
Establishing a Safety and Health Program
Safety and health programs are comprehensive systems that reduce workplace injuries and illnesses while minimizing costs to employers. Implementing such programs can lead to safer workplaces and improved overall productivity.
Compliance Assistance Specialists
OSHA's compliance assistance specialists provide valuable information to employers and workers about OSHA standards, rights, and responsibilities. These specialists also offer educational programs on specific hazards and compliance resources.
On-Site Safety and Health Consultation Services
OSHA's On-Site Consultation Program offers no-cost and confidential advice to small and medium-sized businesses. This program assists employers in identifying potential hazards and improving their safety and health programs.
Cooperative Programs
OSHA offers cooperative programs that allow businesses, labor groups, and other organizations to work collaboratively with OSHA. These partnerships aim to develop compliance assistance tools, educate workers, and enhance workplace safety.
OSHA Advisory Committees
OSHA sponsors advisory committees that provide advice on workplace safety and health issues. These committees have balanced membership and include representatives from workers, employers, government officials, and safety professionals.
OSHA Regional Offices
OSHA has regional offices across the United States responsible for enforcing OSHA standards, providing education, and conducting inspections. Each regional office serves specific states and territories.
---
Conclusion
OSHA, the Occupational Safety and Health Administration, plays a crucial role in ensuring safe and healthful working conditions for employees in the United States. By establishing and enforcing workplace safety standards, conducting inspections, providing education and training, and offering whistleblower protections, OSHA strives to create a culture of safety in all industries.
Whether you are an employer, worker, or safety professional, understanding OSHA's regulations, rights, and resources is essential for maintaining a safe work environment. Compliance with OSHA standards not only protects workers from harm but also leads to increased productivity and a healthier workforce.
For more information on OSHA, its programs, and available resources, visit www.osha.gov or call OSHA at 1-800-321-OSHA (6742).
---
FAQs
Q1: What is the primary purpose of OSHA?
A: The primary purpose of OSHA is to ensure safe and healthful working conditions for employees in the United States by setting and enforcing workplace safety standards.
Q2: How are OSHA standards developed?
A: OSHA's rulemaking process involves research, public input, and assessments of potential impacts before finalizing new or revised safety and health regulations.
Q3: Can employees report workplace hazards without fear of retaliation?
A: Yes, workers have the right to report hazardous conditions or safety violations without fear of retaliation. OSHA provides whistleblower protections for employees who report such issues.
Q4: Are there training requirements under OSHA?
A: Yes, OSHA has specific training requirements for various industries and job roles to ensure workers are adequately trained to handle potential hazards.
Q5: What resources are available for OSHA compliance assistance?
A: OSHA offers compliance assistance specialists, on-site consultation services, cooperative programs, and various training resources to help employers and workers comply with safety regulations.