As we go about our daily tasks, it's important to remember that safety should always be our top priority. Accidents can happen due to unsafe acts or unsafe conditions, which can lead to injuries, property damage, and even loss of life. In this toolbox talk, we will discuss what constitutes an unsafe act and an unsafe condition, and provide examples to help you identify and avoid them.
What are Unsafe Acts and Unsafe Conditions?
Unsafe acts are any actions or behaviors that put ourselves or others at risk of harm. These could include using improper tools, failing to wear proper personal protective equipment (PPE), working without proper authorization, or simply being careless or distracted on the job.
Unsafe conditions are any factors in the workplace that increase the risk of accidents or injuries. These could include poor lighting, cluttered workspaces, slippery floors, or faulty equipment.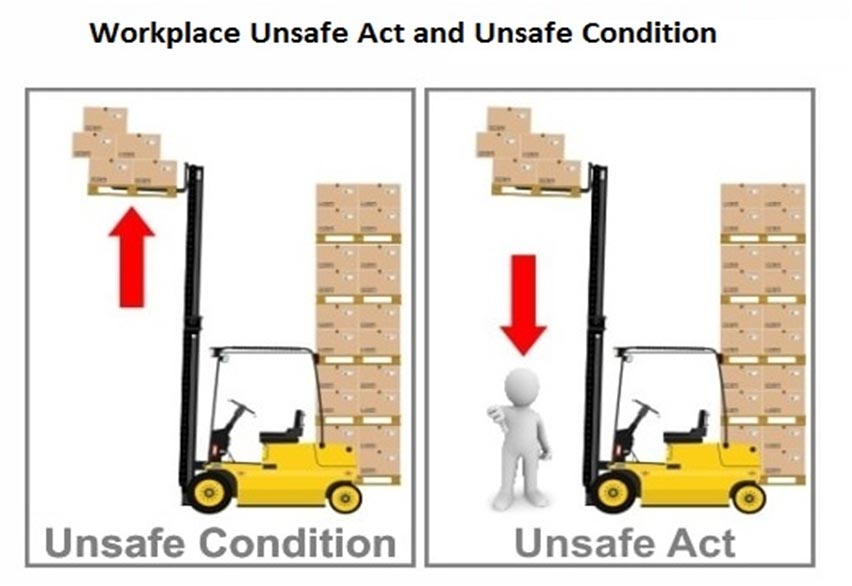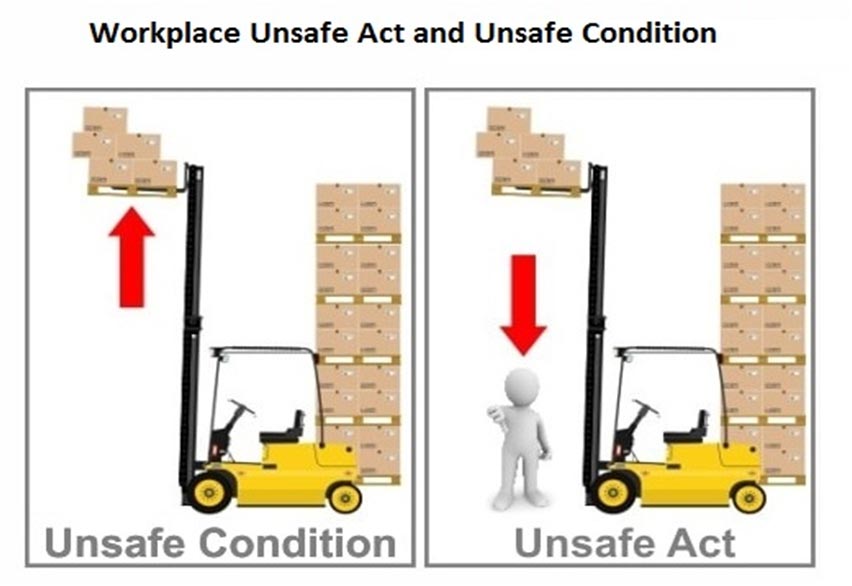 Examples of Unsafe Act and Unsafe Condition:
Examples of Unsafe Conditions
Oxygen Deficiency
Presence of toxic gases
Presence of flammable gases
Poor Housekeeping
Presence of poisonous materials Slippery or damaged working floor
Unguarded Machinery
Improperly guarded machinery
Loose electrical connections
Unearthed electrical Appliances
Poor Housekeeping
Improper stacking of materials
Defective measuring instruments
damaged Tools
Defective materials
Inadequate illumination
Examples of Unsafe Acts
Using Improper methods
Using improper tools / equipment
Failing to use proper PPE's
Operating without authority
Over confidence
Impulsiveness
Laziness
Showing off
Horseplay Ill health
Supervisory failure i.e: poor training, lack of discipline, poor housekeeping.
Unsafe behavior
Unsafe attitude
Lack of knowledge
Unsafe personal dress and accessories
Preventing Unsafe Acts and Unsafe Conditions
Preventing unsafe acts and unsafe conditions is everyone's responsibility. Here are some tips to help you prevent accidents on the job:
Always use proper tools and equipment for the task at hand
Wear proper PPE as required by your job
Follow established safety procedures and guidelines
Keep your workspace clean and organized
Report any unsafe conditions or hazards to your supervisor
Never take shortcuts or risks when performing a task
Take breaks as needed to stay alert and focused
Conclusion
Remember that safety is a team effort, and everyone has a role to play in preventing accidents and injuries on the job. By understanding what constitutes an unsafe act or an unsafe condition, and taking steps to prevent them, we can create a safer workplace for everyone.