Excavation & Trench Hazard & Control – Toolbox Talk
Definitions
Excavation
Any man-made removal of soil to create a cut, cavity, trench, or depression in the earth's surface. It can be a hole of any shape – even one-sided. An example of a one-sided excavation would be a hillside that has been dug into.
Trench
An excavation that is deeper than it is wide.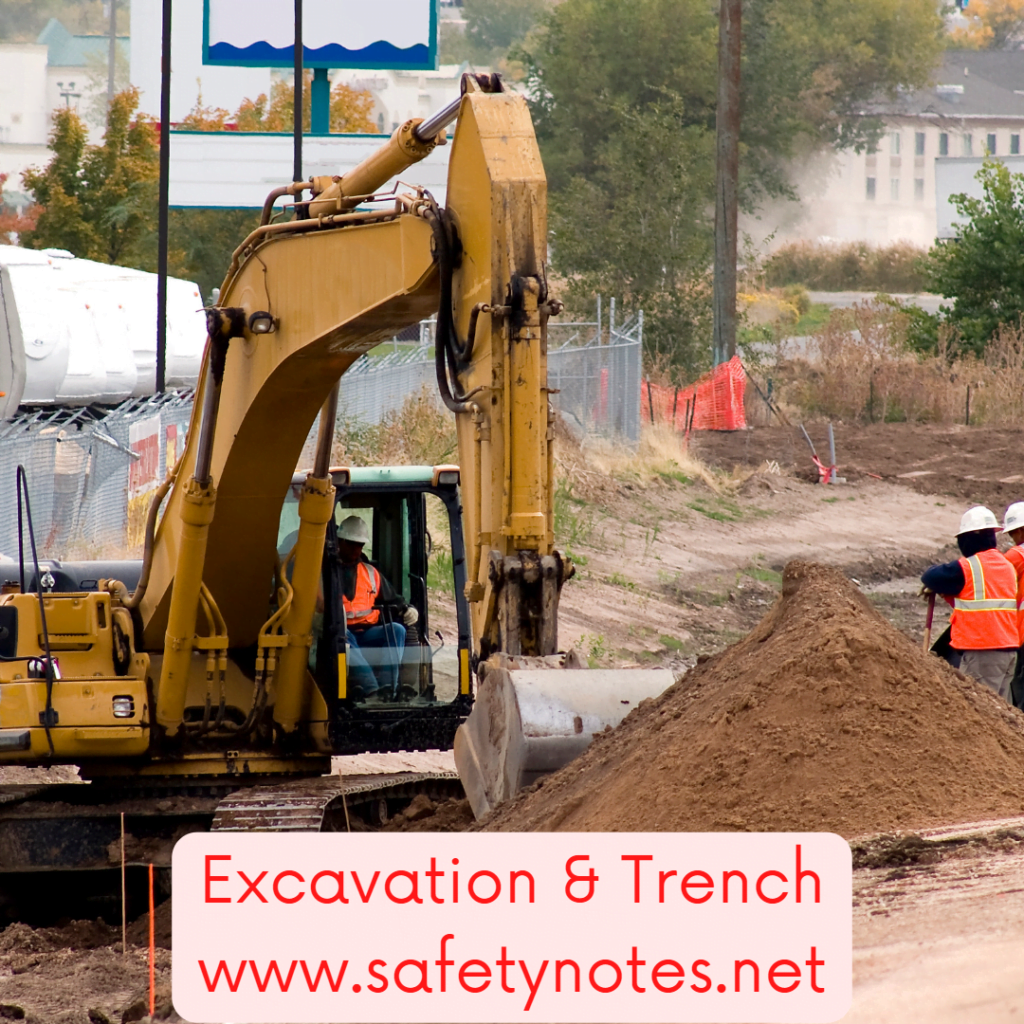 Excavation & Trenches Hazards.
The most hazards are (Cave-ins) soil collapse
Slip trip and fall
Equipment fell in to the excavation area
Accident from underground utilities.
Falling object while in the trench
Flood and drowning
Atmospheric hazard [Oxygen deficiency, Oxygen Enrichment, Toxic chemical]
Fire and explosion
How to Controls Hazards
Cross Check the excavation PTW.
Ensure Knowledge or Elimination of under ground and over head hazards.
Determine which Protective system Shall be applied
[Sloping/Benching/Shoring/Shielding/Barricading]
Consult the Risk Assessment (RA)
Ensure a Safe Means of Access/Egress.
Traffic Controlled.
Ensure Signs & Barricading in place.
Atmospheric Test required if Excavation more than 1.2m depth. [SAFE ACCESS & BARRICADE]
Materials and Equipment etc. to be Placed a Minimum 2m From the edge.
Inspection by Competent Person.
Personal Protective Equipment (PPE)
Security of Nearest Structures / Buildings.
Illumination, Blinker light of Excavation during Dark Hours.
Confined Spaces
Trenches and excavations, deeper than 1.2 meter is considered Confined Space
Trenches and excavations can also trap air and create hazardous atmospheres.
A permit required prior to enter the trench or excavation
Confined Space Training & authorization are required before entry into the trench or excavation is allowed
visit our in-depth article on excavation and confined spaces.