The Ultimate Toolbox Talk on Hand Tools Safety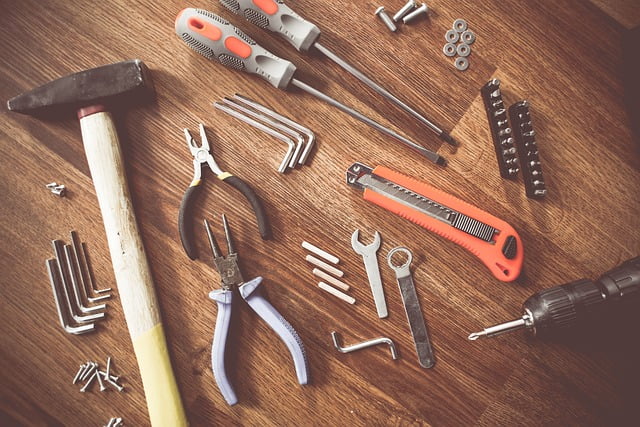 A toolbox talk is an informal safety meeting that focuses on a specific topic. In this case, we'll be discussing Hand Tools Safety. Hand tools are tools that are powered manually, and they include anything from axes to wrenches. The greatest hazards posed by hand tools result from misuse and improper maintenance. So, let's dive into the nitty-gritty of hand tools safety and learn how to avoid these hazards.
The Golden Rule: Use the Correct Tool for the Job
One of the most common mistakes that people make when using hand tools is not using the right tool for the job. For instance, never use a spanner as a hammer. Not only can this damage the tool, but it can also lead to injury. To ensure hand tools safety:
Always choose the right tool for the task at hand.
Familiarize yourself with the proper use of each tool.
Avoid using makeshift tools or tools that have been modified.
The Dangers of Misusing Hand Tools
There are numerous hazards posed by misusing hand tools, such as using a screwdriver as a chisel. This can lead to the tip of the screwdriver breaking and flying off, hitting the user or other people nearby. To avoid these dangers:
Use each tool only for its intended purpose.
Do not modify tools to make them serve a different function.
Be cautious when using tools in close proximity to others.
The Importance of Proper Maintenance
A wooden handle on a tool, such as a hammer or an axe, may become loose, splintered, or cracked over time. If not properly maintained, the head of the tool may fly off and strike the user or others nearby. To avoid these hazards, follow these maintenance tips:
Inspect tools regularly for signs of wear or damage.
Replace damaged or worn parts as necessary.
Store tools properly to prevent damage and protect them from the elements.
Slipping Wrenches and Sprung Jaws
If the jaws of a wrench are sprung, the wrench might slip, potentially causing injury. To avoid this hazard:
Ensure the wrench is the correct size for the task at hand.
Do not use excessive force when using a wrench.
Replace worn or damaged wrenches promptly.
The Dangers of Impact Tools with Mushroomed Heads
Impact tools such as chisels, wedges, or drift pins may have mushroomed heads, which might shatter on impact. This can send sharp fragments flying towards the user or others nearby. To avoid this hazard:
Inspect impact tools regularly for signs of mushrooming.
Use a grinder to remove mushrooming and reshape the tool head.
Replace damaged or worn impact tools as needed.
Sparks from Iron or Steel Hand Tools
Iron or steel hand tools can produce sparks, which can be an ignition source. This poses a significant hazard if you're working in an environment with flammable materials. To minimize this risk:
Use non-sparking hand tools, such as those made of brass or aluminum, when working around flammable materials.
Practice proper storage and handling of flammable materials.
Develop and follow a hot work permit system if sparks are unavoidable.
Blunt Edged Tools and Injury Risks
Believe it or not, blunt edged tools cause more injuries than sharp tools. This is because dull tools require more force to use, increasing the risk of slips and accidents. To prevent injuries:
Keep your tools sharp and well-maintained.
Use the appropriate sharpening techniques and equipment for each tool.
Replace worn or damaged tools promptly.
Storing Unsheathed Knives and Other Sharp Tools
Always keep unsheathed knives and other sharp tools in a safe place, not in your pocket. Doing so can help prevent accidental cuts and injuries. Consider these storage tips:
Use toolboxes with designated compartments for sharp tools.
Install magnetic strips to securely store knives and other sharp items.
Keep tools organized and easily accessible to minimize the risk of accidents.
Never Use a File Without a Handle
File shanks can be dangerous if used without a handle, as they can cause injuries to your hand. To avoid this hazard:
Always attach a handle to your file before using it.
Replace damaged or worn handles promptly.
Store files with their handles attached to prevent loss or damage.
Conclusion – Hand Tools Safety
Hand tools safety is an essential aspect of any workplace. By following these guidelines and implementing proper maintenance, storage, and usage practices, you can minimize the risks associated with hand tools and create a safer work environment for everyone. Moreover, regular toolbox talks on hand tools safety can help reinforce these practices and ensure that everyone is on the same page when it comes to using hand tools safely and effectively.